Feel free to search sites such as Google, and the message board forums on Benzforums.com, Superturbodiesel.com, PeachParts for comments and reviews posted by former customers who have purchased these SLS conversions springs from me. I have never had a single complaint from an actual customer who purchased the kit!


"I finally got round to putting on the springs you sent me. It was easy once I
found the right compressor. I took it for a spin yesterday and the ride was
great. I really appreciate you help, I had tried some other fixes that were just
never going to work. I was afraid that I was going to have to unload the
thing. I don't know why the whole family is strangely attached to this
wagon but we love it. I hope it will give us a few miles before it craps
out again. Thanks again. " -Richard

"Having driven for some time on this setup, it has settled out nicely and drives quite well." G_B

"It is like night and day compared to when I first got this beast... I don't push it too hard all that often, but it'll take most turns almost as fast as I push in my other cars... certainly about 30 mph faster than the soggy stock springs... plus the ability to carry a trunk full of tools helps a ton as well." -S_R
BEFORE AFTER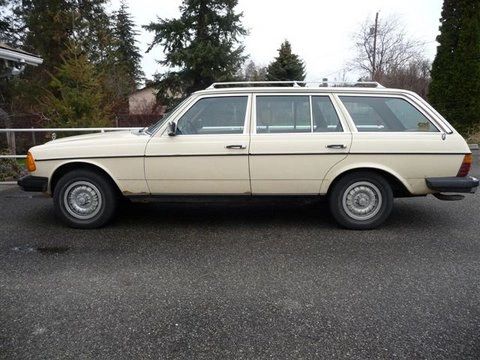 Bottom of rear bumper measures 18" off the ground, difference in height is 2 3/8" at the wheel unloaded.


BEFORE AFTER




AFTER AFTER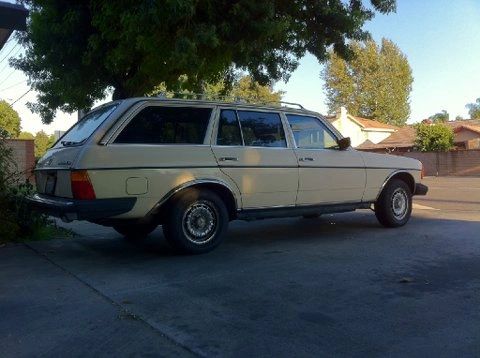 "Had some difficulties but what a difference! The stock "Car is back from the shop. Nice stance rides well, not bouncy
system was totally shot." J_N anymore. I ended up with Bilstein HDs." -LNR





I have been selling on eBay for years and have over 1000+ Positive feedback and a 100% positive rating.

Buy with confidence.

If you would like to order a set or have any questions, feel free to email me at propigskin@aol.com

Thanks,
Erik