Finally, you have found it! An answer to repair & fix that sagging & leaking rear end on your W123 300TD Wagon.
Replace the overcomplicated, leaky and expensive Self Leveling Suspension "SLS" system on your 1978-1985 Mercedes 300TD Wagon with this maintenance free and conventional coil spring setup. Don't waste your time with incorrect Sedan springs that will cause your wagon to bottom out and ride terribly.
These high quality, heavy duty conventional coil springs will allow you remove your SLS system and retain stock ride height, handling and heavy duty load rating from the factory.
NO MODIFICATION REQUIRED, 100% BOLT ON SYSTEM.
Works great for 300TD owners who haul lots of people, gear, or have large capacity veggie oil tanks but are tired of their wagon bottoming out!
Purchase the complete kit with Sensen Brand Shocks (made with Japanese Nok Seals, used by many Euro OE Companies) or purchase your own Bilstein shocks from your favorite parts retailer for a w123 300D sedan (part number provided for this option).
The SLS pump and hoses are removed from the engine which decreases vehicle weight, provides more engine compartment space and makes the installation easier. The block off removal plate includes one 1/4" thick MADE IN THE USA aluminum plate, 4 bolts, and a tube of silicone.

Replacing just the SLS struts for the SLS system costs over $750 plus labor. Replacing the entire system and run $2000 or more plus labor. The SLS system is a great concept but is very costly and has many components that leak and fail over time.
My spring conversion has been reviewed on forums such as SuperTurboDiesel.com, Peachparts.com, Benzworld.org with many happy customers!
See customer photos and reviews posted on my "Reviews/Customer Photos" link at the top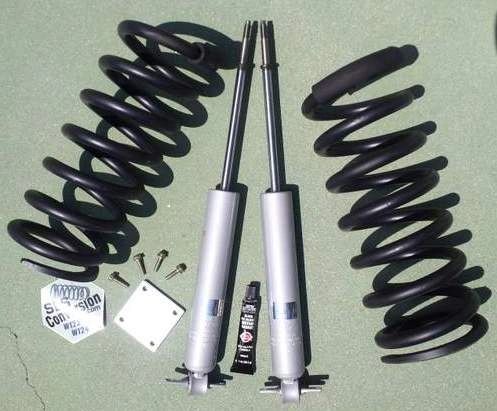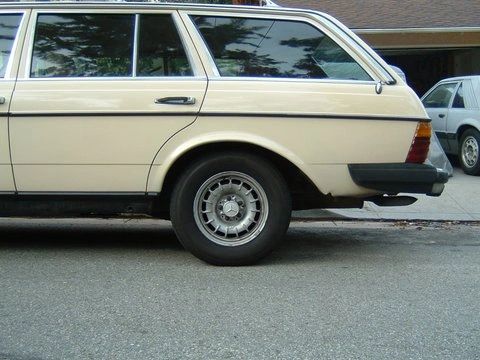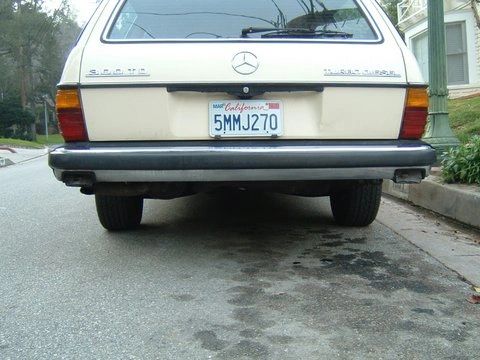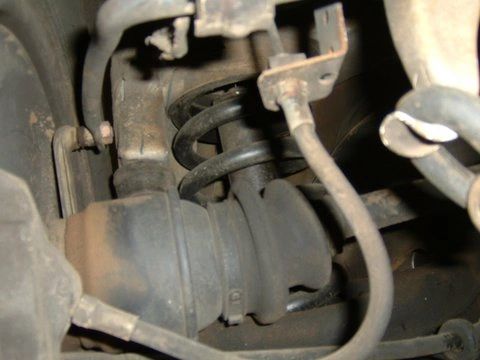 PURCHASE ONLINE BELOW VIA SAFE AND SECURE CHECKOUT
***PURCHASE OPTIONS BELOW INCLUDE WITH SHOCKS OR WITHOUT- (YOU PROVIDE YOUR OWN SHOCKS SUCH AS BILSTEINS FROM YOUR LOCAL PARTS STORE)***

***IN STOCK READY TO SHIP!***



COMPLETE CONVERSION KIT:
INCLUDES REAR CONVERSION SPRINGS w/ SHOCK ABSORBERS
& SLS PUMP BLOCK OFF PLATE W/ HARDWARE & SILICONE
$399 - Shipped
REAR CONVERSION SPRINGS &
SHOCK ABSORBERS:
$375 - Shipped
REAR CONVERSION SPRINGS ONLY:
$299 - Shipped

REAR CONVERSION SPRINGS &
SLS BLOCK OFF PLATE:
$325 - Shipped

Click the link above to pay with Paypal (~3% fee applies)

FREE SHIPPING to the continental US is included and will be sent via UPS Ground with tracking & insurance
***IN STOCK READY TO SHIP!***



E-mail PROPIGSKIN@AOL.COM if you would like to place an order & pay with a check or Money order



INTERNATIONAL BUYERS- I SHIP WORLDWIDE, PLEASE CONTACT ME AT PROPIGSKIN@AOL.COM

FOR A SHIPPING QUOTE.






ANY QUESTIONS? PLEASE CONTACT ME AT PROPIGSKIN@AOL.COM



TERMS and DISCLAIMER:


Because of the custom made nature of these items, there will be a 50% restocking fee for any returns. Items must be in "new" and un-installed condition. No Refunds or Returns on used items, no warranty provided on shocks, any warranty will be

handled

directly with manufacturer.

SLS Conversion.com after market suspension products and accessories modify a vehicle for uses which exceed conditions anticipated by the vehicle manufacturer. The uses include the high performance demands required during off-road. These conditions vary in the degree of extremity and can not be controlled by the vehicle or product manufacturer. If the components within the suspension system or accessories become worn due to frequent and/or extreme off-road use, the safety and reliability of the vehicle is at risk. The maintenance of after market equipment to ensure the vehicle occupants safety is entirely your responsibility. Do not purchase SLSConversion.com manufactured products or components unless you are willing to accept this responsibility. Do not install any SLSConersion.com suspension products or accessories unless you feel competent at installing the product without causing present or future injury to yourself or other vehicle occupants; seek a professional mechanic.

SLS Conversion suspension systems were designed for off-road use only. This suspension system is not to be modified from its original design in any way. SLSConversion.com is not liable nor held responsible for any injury's or death that can occur from off-road use or as the result of product failure. Customer/driver assumes all liability in assuring that the suspension system is properly installed, maintained, and operating in safe conditions. Safety and reliability are our number one concern.


SLSConversion.com is not affiliated, sponsored, nor authorized by Mercedes, Daimer AG or Peachparts. We recognize that "Mercedes", "Mercedes-Benz", the three pointed star and various model numbers are registered trademarks of Daimler AG. These terms are used for identification purposes only.